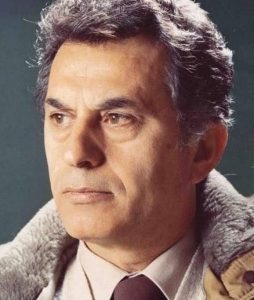 Congratulation to Shaun who has one Dead Pool 273 by picking prolific and renowned Greek actor Nikos Xanthopoulos who has died today aged 88 from heart disease.Xanthopoulos starred in 48 films over a 13 year period between the 1950s and 1970s.His popularity peaking under the Mitary Junta period.He was often cast as a lower class downtrodden man who either had an injustice to pay back and/or played the Bouzoki a Greek folk instrunment.After his film career waned he released several folk albums.
On to DeadPool 274
The Rules:
1)Pick 5 famous cunts you think will conk out next.It is first come first serve and there are no duplicates allowed.You can always be a cunt and steal someone elses picks from the previous pool..
2)Anyone who nominates the worldsoldest man or woman is a cunt who we will ignore.
3)It must be a famous cunt we have heard of.
4)No swapping picks mid pool unless your pick has already been taken.
5)Wins are awarded based on the time of death announcements not necessarily order of death chronologically.