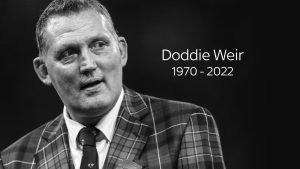 Congratulations to Cumnock Cunt who correctly predicted the sad demise of Scottish Rugby Union and national great Doddie Weir.Weir was 52 and died following a 6 year battle with ALS.
On to Dead Pool 264
The rules:
1)Pick 5 famous cunts you think are going to conk out next.It is is first come first serve.No duplicates.You can always be a cunt and steal someone elses nominations from a previous pool.
2)Antone who nominates the worlds oldest man or woman is a cunt who we will ignore.
3)It must be a famous cunt we have heard of.
4)No swapping nominations mid pool unless yours has alrsady been taken.
5)Wins are awarded based on the time a death is reported not necessarily the chronological order of death.