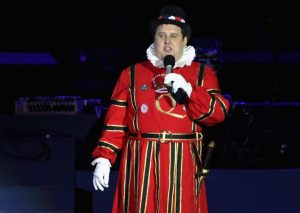 Peter Kay and no it's not it's not for his o2 shambles.
Peter Kay man of the people I will sell my tickets for 35 quid same as 2010 tour.
A couple of things firstly 35 in 2010 was overpriced when other comedians were 20 , and a bare minimum were sold at 35 quid rest were vastly more.
Stop pretending you are a man of people you are a cunt and garlic bread still isn't funny.
Nominated by: John McCunty
Supportive link provided by Part Time Admin: