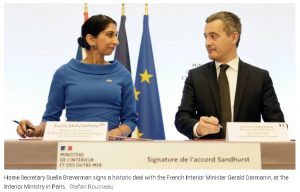 I would like to Cunt his majesty's government for high treason against the British people.
It turns out that they have been colluding with the frogs so their navy can safely escort the illegal gimmgrants to our own border farce.
I'm am rarely lost for y: words but government expect you to do your duty in time of war invasion yet these treasonous bastard s don't even try to do theirs.
And now I read we are paying the frogs an extra 8 million quid a month/ day / hour who cares.
Where the fuck is guy fawkes?
Punish the cunts for treason.
Nominated by: Everyonesacunt