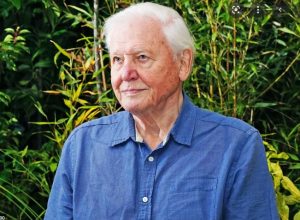 Yes, this old prat moaning about climate change at every available opportunity.
His constant whining is ruining what used to be the BBCs only worthwhile output. Nature documentaries.
This time it's Frozen Planet II. Every fucking episode he just can't help himself. He even blames climate change for an increase in killer whale attacks on bowhead whales.
I reckon the old cunt wanks himself off over a picture of Greta Thunberg every night. Just shut the fuck up about global warming and present the program. And while we're at it, let's have the RSS Sir David Attenborough name changed back to Boaty McBoatface like it should be.
Nominated by: Duke of Cuntshire