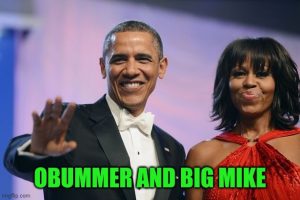 I never hear people called by a nickname these days…presumably people are afraid to give each other nicknames for fear of offending someone or getting arrested for "hate-speech".
I remember a few really clever ones over the years….There was an idle bugger whose surname was "Keane",,,he was known as "Notso". A landlord who had lost a limb and short-changed people when they were pissed..he was "The One-Armed Bandit". A young 'un called "Brown" who was known as "Strangely" due to the fact he appeared to have a touch of the tarbrush despite his parents being white. "Grizzly" who was a very plain, dumpy little woman who wore a long fake-fur coat when prowling about the village and was a maneater.
Yet none of them ever spat the dummy about their nicknames…took it all as a joke…nowadays they'd be suffering from PTSD and organising a GoFundMe appeal to send them on a holiday to get over the trauma.
https://www.youtube.com/watch?v=fdeNjU3S0X4
(Funny nickname related link provided by Night Admin – NA)
Nominated by: Dick Foxchaser-Fiddler..Mayor of Simpleton