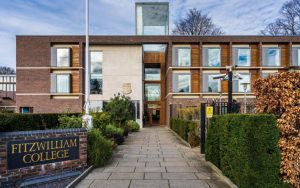 "Christian group blocked from holding conference at Cambridge college"
because its values were "not compatible with the values of the college",
A college, founded on Christian beliefs and culture now finds those beliefs wrong because the Christian group believes that marriage should be between opposite sexes, amongst other things. Perfectly compatible with the bible, if not Welby, as far as I'm concerned.
But my point is:-
Would these anti Christian woke morons have blocked an Islamic conference?
And how far back do these college 'values' go? Who decides what they should be? Where do they come from?
This week. They may change next week, depending on who is vilified on twatter.
Nominated by: Cuntstable Cuntbubble