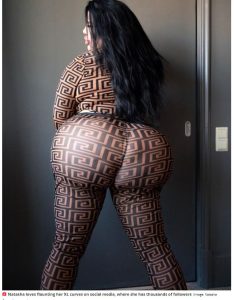 (I don't know what's most disturbing – her arse or her "thousands" of arsehole followers – Day Admin)
Early morning horn, anyone?
Jeez, if this doesn't put you off your cornflakes, what will?
Why do these ludicrous people do this shit, and then brag about it, ffs?
That's a serious question.
Have they some kind of mental issues, or are they just attention seeking idiots, 15 minutes of fame type of shit?
Really can't get my head round this. (Circumnavigate more like – DA)
Nominated by: Jeezum Priest