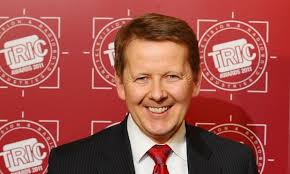 Congratulations to Obersturmbannfuhrer Von Stink Finger who correctly predicted the very sad demise of broadcaster Bill Turnbull best known for presenting BBC Breakfast for many years.Turnbull died yesterday aged 66 after a long battle with prostate cancer.Having met him in person I can say hand on heart he was a true gentleman.R.I.P Bill
On to Deadpool 258
The rules:
1)Pick 5 famous cunts you think will conk out next.Ots furst come first serve and you can always be a cunt and steal someones nominations from the previous pool.
2)Anyone who nominates the worlds oldest man or woman is a cunt that we will ignore.
3)It must be a famous cunt we have heard of.
4) No swapping picks mid pool unless they have already been taken.
5)Wins are rewarded according to order of reporting not necessarily order of death.