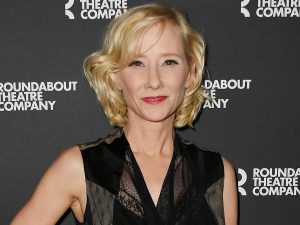 Congratulations to Paul Maskinback who predicted the actress Anne Heche or in the words of Paul "occasional bean flicker and crispy qctress would be next to conk out aged 53 a week after a drug fuelled 90 mph car crash left her brain dead with serious burns and lung injuries.She was known for her roles in films such as I know what you did last Summer and Cedar rapids as well as being the ex of Ellen Degeneres.This is Pauls second win in less than a week.
R.I.P
This is a controversial hit as her heart is still beating however she has been established as brain dead and is on full mechanical ventilation whilst the Doctors establish whether any of her organs are viable for donation.Normally I would not count this and didnt when I first read the news and retracted Dead Pool 256 but upon further reading under Californian Law this counts as legally dead unlike here in the UK and many other jurisdictions.So the win is given to Paul.In future cases like this it will depend on the legal status of someone being alive as underpinned by their jurisdiction at the time of them being on life support.
On to Dead Pool 256
The rules
1)Pick 5 famous cunts you think will conk out next .No duplicates.First come first serve .You can always be a cunt and steal someone elses nominations from the previous pool.
2)No nominating the worlds oldest man or woman
3) It must be a famous cunt we have heard of.
4)No swapping nominations mid pool.