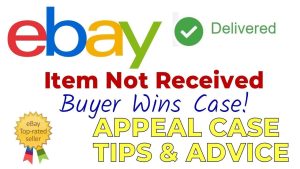 Just been scammed on E-bay. 3rd time in the last 12 months.
Under E-Bays rules, you can't just ask for a refund.
1. you must contact seller via 'your E-bay, purchase history'
2. wait 7 days for a reply.
3. report 'item not received' only 4 days after the 'estimated delivery date' has expired.
Bought a replacement processor for my PC on Thursday. Read 'delivery by Saturday'
Didn't notice it was 'delivery by Saturday Aug 20th'
Attempted to contact seller via 'E-bay, purchase history', "no such item"
Attempted to contact seller seperately "error"
Contacted E-bay to report "we'll give seller 4 days to reply before considering your report"
Seller is a robbing CUNT. 2 days and already long gone. E-bay will have even less chance of finding the robbing CUNT a month from now.
What a croc of shit !
Nominated by: Lord of the Rings