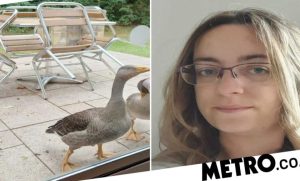 Bird poo ruined my holiday!
A full Victor Meldrew "I don't believe it" cunting for this total Karen.
She goes on holiday, in a lakeside cabin, and complains about goose crap on the patio area, which is set as an outdoor eating space, not a toddlers playground. Then when it's cleaned complains that bleach and water were used, making the area unsafe for her 16 week old baby and two year old to play on.
Yeah, right!
Will there be a follow up about all the fox/badger/hedgehog/squirrel shit in the grass? Which wasn't vacuumed/disinfected to her satisfaction?
What a cunt! What a blatant attempt to get money back.
Stay in Croydon, you daft twat!
Nominated by: Jeezum Priest