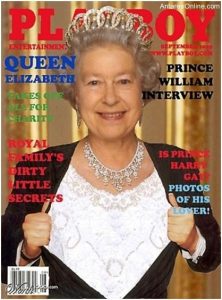 I've just watched the 12th and final episode of 'Secrets Of Playboy', the Crime and Investigation channel's hatchet job on Hugh Hefner.
https://www.imdb.com/title/tt15250706/
They've wheeled out a bunch of dried-up old 'playmates' to dish the dirt. Well why not? He can't sue them now he's dead. According to them, Hefner hated women. He drugged them, raped them, sodomized them so they wouldn't get pregnant and even had a long lasting homosexual affair with his doctor.
What they don't say is that every last one of them queued up to take off her clothes for the world to see, in the desperate hope that she'd become Playmate of the Month, Playmate of the Year, mix with celebrities, get a movie contract, fame and fortune and of course the icing on the cake, a wedding ring from Hefner.
It's since dawned on these talentless nobodies that being in their late teens and early twenties doesn't last forever. What can they do now apart from look at their decades-old pictures and try to figure a way of using their past to make some money? Write a book maybe? Get interviewed on tv?
Hugh Hefner did what any man would do, with herds of fit young women on the make begging to suck him off every day of the week and twice on sundays. What did these silly bitches expect to happen when they reached their sell-by date?
Hefner had it all, and I envy him. May his dick rest in peace.
https://www.cnn.com/2022/02/04/entertainment/secrets-playboy-women/index.html
https://nypost.com/2022/02/03/100s-of-playboy-workers-defend-hefner-after-secrets-claims/
(Additional and exhaustive research conducted by Night Admin – NA)
Nominated by: Allan