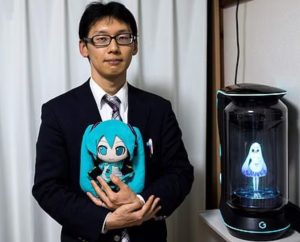 Just when you think you have seen everything!
This caught my eye. Fortunately, the news item has kindly explained what " fictosexual" means, so those of you that fantasise about certain animated characters now have an interesting topic of conversation next time you're at the Mayor's banquet.
I wonder if his employers are aware of his unusual personal life, well they are now, anyway!
I don't know if I should feel sorry for him, or laugh myself sick.
What a geek! What a world!
Nominated by: Jeezum Priest
(Stop the world, I wanna get off! – Day Admin)