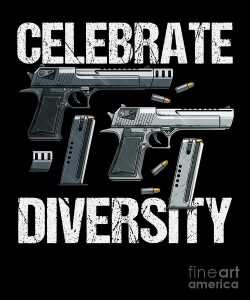 That fucking prick in the US who wants to go and shoot a load of innocent people with children. What's the point?
What makes me even more annoyed is the people who say Trump is to blame.
How can they link Trump to this?
Frankly I agree with the second amendment, it would be quite easy to ask all normal people to keep their guns at a gun range as automatic or semi-automatic weapons (Just as what the UK does with country bumkins in country do with clay pigeon shooting).
No way on earth should they give up their right to bare arms. We have given up way too many of our civil liberties in this country. I'm fucking pissed off with this shit reaching our shores, got a fucking problem speak about it..
If you feel you need to coup it up see a shrink.
Nominated by: Clown Clown the Cunty Man
Supporting link provided by: Cuntstable Cuntbubble 
(More info here. Day Admin – News Link )
---
On a similar note, here's one from Gutstick Japseye
American school shootings.
Land of the free, home of the school massacre. Yesterday, another unbalanced piece of shit walked into a school in Texas and murdered a load of children and a couple of teachers.
This being the second spree killing this month, with some far right mentalist carried out what can only be described as an assault on a supermarket, where he singled out black shoppers and murdered them.
He unfortunately survived, and left no ambiguity of his actions, siting Anders Breivik and other far right maniacs as role models. I hope he gets the chair, and a malfunction means it takes a painful fifteen minutes to die, the cunt.
Yesterday's massacre was carried out by the usual suspect, young lad with obvious mental problems, a loner, weirdo and incel looking motherfucker.
For his eighteenth birthday he popped out to his local store and LEGALLY bought two assault rifles. What the actual fuck?
Apparently it's perfectly legal to sell assault weapons to 18 year olds, but they have to wait until they are 21 before they can buy a handgun. Or a beer. Imagine that, they don't think you're mature enough to buy a beer, but AR15s? No problem.
While anyone with anything resembling a soul in America thinks why do we allow this to happen, the gun nuts are already on the offensive. Like this turd.
On average, twelve children are shot and killed in America every day. I can't understand how this is allowed to happen and I'm not a parent, so how the fuck can anyone square this fucking circle?
I'm sure the loonies will say their right to bear arms protects them from the Gov'mint, but who the fuck protects normal people from them? Surely somebody's right to life is more important than some dickless cunt who thinks he's fucking Rambo.
I wonder how many of the pro gun lobby, the NRA, and all the other cunts who think it's a god given right to buy firearms easier than alcohol are against abortion and planned parenthood?
(Keep it nice and civil please, ladies, gents and things. Thanks – Day Admin)