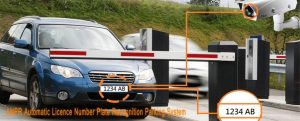 Ain't Progress Wonderful ?
Two fucking cases that are boiling my piss
1)…New "verified by card provider" security checks when making an online purchase.
Apparently,for my safety, when I now attempt to buy something,there is a pretty fair bet that I will be asked to input some security code at checkout which my card holder will text me or I can download the "App"…fucking useful if,like me,you only get an intermittent mobile signal or no signal at all. I contacted my bank who replied that I would,when that happens, have to ring the card provider who would give me the code….so, I have to sit in a fucking phone queue while some "still being a Work From Home Hero" updates his facebook,feeds his dog and has a wank before deigning to answer.
2)….The carpark in my local town has brought in a new numberplate recognition system instead of the old Fart who wandered about checking tickets…now you can download the "App" ( whatever the fuck that actually is) or pay by debit card…what the fuck was the matter with putting coins in a machine ?…according to the local paper the nearby shops are getting hammered because a lot of the older shoppers ( Marks and Spencers customers) just won't use it….and I can't say that I blame them judging by the amount of folk writing in to say that they have been wrongly fined…" faulty equipment" according to the carpark owners, that will quickly be fixed….doesn't exactly inspire confidence,I must say.
There seems to be a drive to make mobile phones the unacknowledged "Identity Card"….regardless of the fact that not all area have full coverage and some people just don't fancy having their every movement and transaction recorded for…..whoever.
Nominated by: Dick Foxchaser-Fiddler