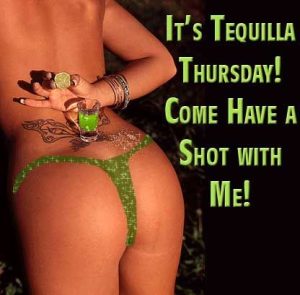 Forcing shots on you cunts
People (usually annoying female bosses in my experience) who force shots like tequila on you are cunts.
I'm a simple man, with simple tastes. A pint of ale and none of this fancy muck, thank you very much.
However, I sometimes end up in unavoidable situations where some cunt brings over a tray of shots.
"I'm sorry, but everyone must have at least 3. You must and that's it! I won't accept no for an answer, tee hee!"
Well, fuck right off. I fucking hate tequila. Or Jaigermaister. Or that fucking lethal absinthe.
Tequila involves sucking on fruit (lime, not a gay) and arranging salt on your hand. I can't be fucking arsed with that bollocks. Leave me alone, you twats. And it's fucking rank. And I've had supposed 'high quality' tequila too.
If someone said, here's a great sandwich, but you need to balance a pickle on your forearm, quickly eat some peppercorns with the other hand, take a bite of the sandwich then swiftly gobble up the pickle from your other arm; would you bother?
Would you fuck.
No, fuck off with your shots. I don't like them, never have and you don't look 'cool' doing them. I just think 'cunts' when I see people whooping and doing them in pubs.
A drink goes from a glass into my gob. I'm not doing food and condement gmynastics because you want to pretend it's an episode of 'Friends' or 'Sex in the City', you fucking twat.
Fuck off.
Nominated by: Cuntybollocks