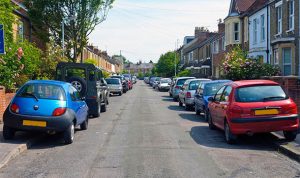 Here you go, a nice inoffensive non-racial, non-sexual, non-Ukraine, big standard vanilla cunting.
Pavement parkers are outright cunts, for whom I would make the tariff for the offence instant death. Every day, I walk the hounds along a road at the back of the High Road and invariably have to walk in the road due to cunts parked on the pavement. The fact that I am having to walk rather than drive is due to the fact the Merc has had another fucking hissy fit and gone wrong again (suspension this time). Mercedes will get their own special cunting in due course.
What really gets my goat is the half-arsed attempt to park part-way on the pavement and part-way on the road. FFS, why inconvenience both drivers and pedestrians? Apparently, the council can do nothing about pavement parking – the rules in London mean pavement parking is illegal, but not in the sticks. So, the silly cunts can give you a ticket if you are on a yellow line, but not if you are parked full on the pavement. Even worse are the fucking women (always women) who park on the pavement with hazard lights on and go and get a coffee. We also had a lovely bot of grass with daffs and crocuses – what happens? Yep, fucking vans, 4x4s and those cunting pick up trucks (with names like Warrior, Small Dick, Barbrian and the like) park all over it and it's now a mudbath.
I know it is hard to park, but these cunts have no fuckign consideration for anyone but themselves.
Nominated by Lord Cuntingford