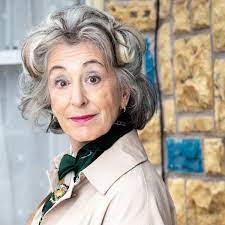 Maureen Lipman really is a shrew-faced Harpy….
The hypocritical old Bag reckons that only a Jew should play Golda Meir…don't hear the same outrage from the auld trout when Sooties play white people or rampaging Homosexuals portray normal people.
What a shame the producers didn't ask an up-and -coming Muslim transsexual Raspberry to take the part…I might have tuned in then.
No, all the grasping Hook is bothered about is missing out on a big payday.
Nominated by: Dick Foxchaser-Fiddler