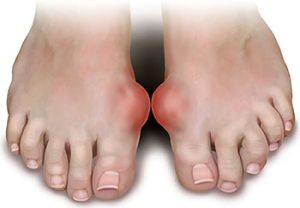 Being well into middle age I always thought gout was something that overweight, port swilling country gentlemen in tweed suffered from.
Oh how wrong I was.
A month or so ago, I felt a bit of pain in my big toe whilst perambulating the hound's. Nothing to be concerned about and probably just bruised I thought.
The next day the pain got worse, In fact much, much worse as I limped around site in steel toe boots, trying not to be a miserable fucker to all who I encountered.
By the end of the day I needed help to pull off my site boots because my foot had swollen to twice the normal size. At this point I thought I had broken my toe somehow. Such was the searing, throbbing agony.
Getting in from work I needed something to take the edge off, so poured a large glass of single malt from the cupboard and downed it in one. Big fucking mistake.
It turns out that the last thing you need when suffering from gout is booze. I didn't know this and spent the entire night in agony, trying not to let anything touch my toe. In this respect, I failed miserably and woke up screaming several times during the night when the duvet gently brushed against my foot.
The next morning I tried to get an urgent appointment with my GP. No dice. He is still hiding behind his sofa and the only way of getting this looked at was to head to A&E.
One taxi ride and a four hour wait in the company of pissheads and junkies later, it is confirmed as gout and some seriously strong anti inflammatory pills were prescribed, which eventually did their thing about 24 hours later.
Returning to work the following day and still limping like an aspiring rapper, I was surprised to find out how many other blokes suffer from this.
If any fellow cunters suffer from gout, you have my sympathy. It is one truly painful ailment that can go fuck itself.
Gout is without a doubt one colossal cunt.
Nominated by: Odin
(More info here – Day Admin – NHS Link)