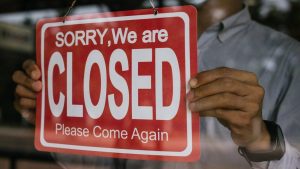 The country in chaos is a cunt,
In two days time the Boris show will announce lifting restrictions on the 19th of July, the New Freedom Day.
But Covid is on the rise, the Johnson variant (Sir Kweer used this at PMQ's) is running out of control, but it's fine the majority of the adult population has been jabbed.
Sadly the story continues with Labour saying it's too soon, too fast, we must keep the masks. School kids being sent home because one little cunt gets the sniffles, the solution from the government is to scrap the bubbles.
NHS workers self isolating because they have been pinged by the App, the solution, well if they have been double dosed ignore it and carry on. Ordinary workers who could be pinged and self isolating could stall the recovery, the solution is the desensitise the App.
And what about long Covid, less people in hospital but the number of long Covid suffers will increase (an early Christmas present for all the hypochondriacs). And to top it off, the Universal credit uplift of £20 per week will disappear and the triple lock is likely to be suspended.
Fucking Chaos!!
And finally tomorrow will be Bloody Sunday when England play the Italians, social distancing will be non existent, no one will give a fuck about Covid and infections will be through the roof.
Will the Johnson variant imported from the South East Asian shithole be the end of Boris.
Nominated by – Sick of it 
Seconded by – Dick Foxchaser-Fiddler
So much for fucking " Freedom Day"….. https://www.dailymail.co.uk/news/article-9777317/Vaccines-minister-Nadhim-Zahawi-tries-quell-backlash-ditching-mask-laws.html
So still expect to wear masks in shops and I have little doubt that the self-important harridans that man my local Co-op will be itching to refuse service to anyone who attempts to go maskless…Well,they'll hear my views on the matter if they try to stop me after the 19th.
Fucking politicians boasting about our "successful" vaccine drive…what's the fucking point if nothing changes?