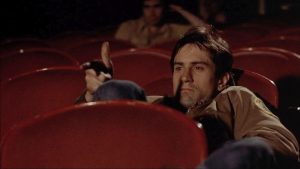 Going to the cinema is a cunt.
I see cinemas are to reopen soon. Stick it up your cunt. I have no interest in driving 12 miles, trying to find a parking space, spending £12 on a ticket and £6 on drink and snacks, sat on a sticky, fold up seat, then watching half an hour of cunt adverts and trailers followed by a live action cartoon full of yapping Americans saying 'My bad!' And 'dont go dyin' on me!'
Then there's the gormless cunts who turn up and shuffle about finding their seats when the film has started as well as theose on their phones. Then there's the wage-slave staff who leave the lights up when the feature begins.
None of this has anything to do with woke bollocks; it's always been shite.
Nominated by: Cuntamus Prime