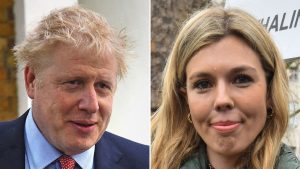 Carrie Symonds (now Johnson) is a fuckin stupid cunt!!
Why? Because this worthless braindead dogs arse faced bint has now married the cunt Boris Johnson.
As if suckin his dick wasnt disgusting enough (and I expect rimming his fart arse) she has now married this fuckin dictator cunt!
She is Englands answer to Eva Braun. But a lot uglier.
I hope he follows through when she has her slutface buried in his arsecheeks.
https://www.bbc.co.uk/news/uk-57296472
Nominated by: Kendo Nagasaki