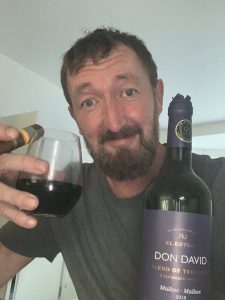 Ralph Ineson is a cunt.
Ralph Ineson, aka Dacia Duster voice over man is a cunt who sounds like he smokes 60 B&H a day and eats gravel for every meal. (Aka "Finchy" from The Office – DA)
This, coupled with his grating accent makes me want to fold my flat screen neatly in half and shove it up his arse.
Dacia Dusters are shit cars for motability scumbags, and thanks to the efforts of this cock socket I'd rather get the bus anyway.
From the sound of him, he can't be more than 18 months away from laryngeal cancer anyway. Can I have him in the Dead Pool?
Get to fuck.
Nominated by: Burns Ward Arsonist