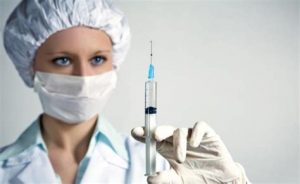 Forcibly vaccinating people with learning disabilities is a cunt.
Except on Hairsniffin' Joe's watch, apparently:
https://rumble.com/vfn72l-la-police-forcibly-vaccinate-the-disabled.html
We needn't think it wouldn't happen here – we have already had dodgy Do Not Resuscitate Notices dished out for old people and people with learning difficulties, and who knows what shit has been going on ensuring total vaccination in care homes?
Nominated by: Twenty Thousand Cunts Under the Sea
..and on the subject of vaccines, this from Free Speech For The Dumb Cunts
Please cunt, with absolute contempt, radio advert, nay, ALL propaganda for the so called COVID 19 'vaccine' roll out!
A pleasant Bank Holiday drive in Wiltshire, listening to digital radio, was spoiled by a sinister sounding, siren voiced harridan reminding listeners to get their Chinky Flu jabs. All for the 'safety of yourself and others'. This insidious white noise, repeated three fucking times in twenty minutes, would've made old Goebbels himself proud.
Hmm, get two injections, rushed through 'trials' and largely untested, for the good and benefit, nay 'safety' of our once proud Nation?? Really?? What justifies this?
Look at the genuinely deadly ebola outbreak in the US of A in 2014; no widespread 'vaccine' program, no lockdown, no MSM fuelled scare mongering. Doom, gloom, bring out your dead…
Observe, dare I say, Sweden. Sensible heads prevailed. No lockdowns. The UK MSM predictaby foresaw armageddon for the Swedes. In reality, life went on as normal. COVID cases were isolated and dealt with without any repercussions on society.
So, desperate radio ads (and fuck off patronising adverts on the idiot box too, doubly cunt off Woke Henry!) why vaccines?? Is it really for safety? Or is it yet another step in being the pied piper? More research into seeing how much further the sheeple will dance to your malicious tune?? Another bid to harvest in more wealth?
Hands up in Parliament how many of you, or your cronies have vested financial interests in pharmaceutical companies???
There is always a siren nowadays, distracting us from the real issues, singing us to shipwreck.