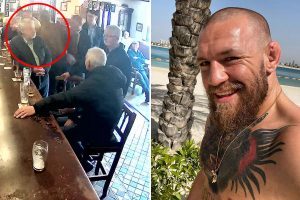 This wankstain on humanity has now bought the pub in which he hit an old man with his back turned to him and barred his victim.
https://www.ladbible.com/entertainment/celebrity-conor-mcgregor-buys-pub-he-punched-man-in-and-has-already-barred-him-20210423
What a streaming piece of shit. You can buy the pub Conor but you'll never be able to buy any class.
If there's anything below pikies it will be called McGregor.
Nominated by: Sixdog Vomit