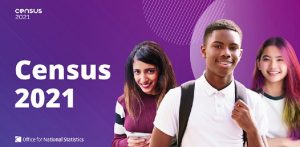 The Census is a cunt.
First I heard we were having one was on the BBC News at 10 tonight. Of course they were interviewing an LGBTQI++ couple saying how great a gay census is. It is also online. I asked Mrs Pillar how you are informed to fill in the online form. She said you get an email. What? Does the government have an email address for everyone in the UK? Including people over 75 that don't have a computer?
The Welsh and Northern Ireland are doing it at the same time as England. It is devolved so viewers in Scotland won't do it until next year – well that's really handy for a single nation isn't it?
It used to be that you could get a fine if you didn't fill the fucker in. It is now all online and biased towards LGBT, immos, assorted Eurotrash and other cunts. How are they going to get responses from everyone?
I remember my dad getting really worried about filling in something trivial about 1986 like, "We could get fined if we don't tell them how much spaghetti we eat". Fucking Tesco's and Amazon know more about me than the fucking government know by taking a census. Fucking cheeky poke nosed bastards.
Take your out of date census and shove it up your arse you cunts.
Nominated by: Anton Pillar