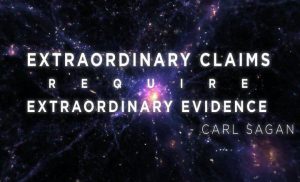 'I don't believe in miracles' sang Colin Blunstone. I do.
Can God suspend the laws of physics? Well he made them so he can suspend them. He can upend them.
As in the 'Miracle of the Sun'-
https://en.m.wikipedia.org/wiki/Miracle_of_the_Sun
Over 90,000 people saw it. Were they all part of some mass hysteria? The educated classes derided it of course. But I always believe the simple people. I believe what they said they saw with their two eyes.
Same with Lourdes. Saint Bernadette. All the sophisticates scoffing again.. But she said she saw 'a lady' and I believe her.
I was watching 'Unsolved Mysteries'. He said he prayed for his wife and the tumour vanished. One day it was there the next it had gone. Doctors baffled.
There is evidence that people who are prayed for in hospital do better than those who aren't prayed for.
Slightly off topic that.
This is no way endorsing 'faith healing'. I've said before that there will be a special place in hell for those charlatans that exploit sick people for financial gain.
There was something else. No, only to contradict Colin I do believe in miracles.
Nominated by: Miles Plastic