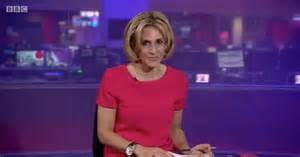 Ok, one more, because the motherfuckers have asked for it, by not learning a fucking thing from the furore over Maitlis and her bullshit monologue.
Newsnight, once again, deserves a nomination. Aaand Maitlis is back on the show, coming out with fake statistics that purportedly show that the UK has suffered more deaths than the entire EU. Just one problem, the figures are complete and utter bollocks. The FT has already exposed the fact that reporting in EU countries, is flawed. In fact some of the data in foreign countries is so unreliable that, according to the FT's data guy John Burn-Murdoch, if England had adopted Spain's new 'method', it would have reported just 20 new deaths yesterday (3rd May).
Newsnight is supposed to provide in depth analysis of the headlines, but apparently, nobody on that poxy show considered the numbers to be in any way suspect. Apparently, Newshite got these figures from a site known as "Worldometer", a site that even Wikipedia thinks is bollocks. The data manager for independent statistics website Our World In Data told CNN that "We think people should be wary, especially media, policy-makers and decision-makers. This data is not as accurate as they think it is." There you have it, and expert speaks. So why the fuck has Newshite decided to ignore the scandal they found themselves in last week, and jump straight into another? Surely, nobody is that much of a cunt. Oh, wait. This is the BBC. Of course they are.
Nominated by Quick Draw McGraw