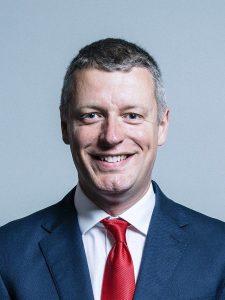 An ESSENTIAL cunting, for Shadow Environment Secretary, Luke Pollard.
'Luke who?', I thought, when I just happened to see Pollard on this morning's SKY news, being interviewed by ISAC's favourite attack dog, Kay Burley. If any more evidence was required that the Labour Party have completely lost the plot, this was it. Whoever authorised this TRAIN crash interview will surly be collecting their P45, with Pollard close behind.
Pollards got a fucking cunning plan to make sure all our fruit gets picked…Are you ready? It's been brilliantly thought out at HQ Corbyn and it's really going to show the government up. Okay, Pollards clever trick is to open our borders and let in 80,000 fruit pickers! Fucking genius! Bojo, you're a fool. Well never one to miss an opportunity, Burley goes on the offensive:
'Are you serious? You're talking about open borders…we're in lockdown'.
Pollard then wheels out the big guns. 'Kate, people are looking at empty shelves and asking the government where is the food?'
Burley then asks again, 'So you want to open the borders?'
Pollard then goes in for the kill. 'People need to know the food chain is working'.
Burley's teeth are starting to show. 'So where are these people coming from?'
Pollard, quick as a flash, 'Europe of course. There's lots of fruit pickers looking for work'. Hardly surprising you thick cunt, as there's a pandemic going on.
Burley's gossamer thin patience snaps. 'So you are talking about opening our borders to EUROPE during the Coronavirus outbreak????'
'Yes'. Pollard sticks by his well thought out, ready made solution…CUNT.
Maybe tomorrow, Virgin holidays will be offering cheap, fly drive holidays to America? (as there's a gap in the market)
Nominated by Quislings