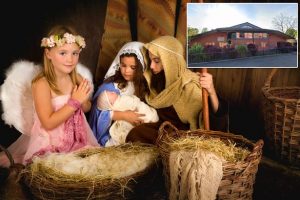 A Festive Cunting for Ms Khatun.
Who the fuck is she? Well, she is the Headteacher of Whitehall Primary School in Essex (co-incidentally, the little dark key knocked off his scooter and stabbed by some other filth went here). And, to celebrate our Christian heritage, she has changed the words in a carol from "Jesus the Saviour" to "Jesus the baby", among other changes:
https://www.dailymail.co.uk/news/article-7793487/Fury-primary-school-tells-pupils-say-Baby-Boy-Jesus-instead-Lord-Jesus.html
The reason for this? What do you think? Yes, to not upset the peacefuls. Welcome to Britain – diversity is our strength, but just don't be white or Christian.
Fucking cunt.
Nominated by Lord Cuntingdon