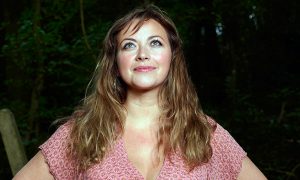 I would like a full on, attention seeking cunting for Charlotte Church.
This silly gobshite is obviously trying for some sort of comeback due to the fact the moon-faced muppet is on the telly in the news, promoting her new snooze fest where she pretends to love her family, say shit like fame ruined my family, my step dad only has six months to live and the classic, "I've made some bad choices in life", anything to get back into the limelight. No, you silly bitch. It's more like fame made you a cunt who wouldn't listen to reason, all the bad choices including that silly, orange cunt Gavin Henson were all down to you and your belief in your own self-importance. Well get this.. nobody fucking cares what you do. You are a has been that fucked it all up; surely you made enough money to just stay gone. Next it will be a book like Lily, the musical mong.
Give it a rest and try and hang on to a little dignity, you silly, spoiled, adult brat….
Nominated by fuglyucker