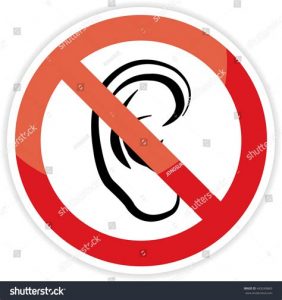 Songs and Music I Never Want to Hear Again
I would like to cuntify certain pieces of music and songs that I NEVER want to hear again in my life. This list is not exhaustive but features some of the most irritating pieces of music ever created. I have heard them so much that I want to scream when they surface anywhere near my ears.
"Eine Kleine Nachtmusik", "The Four Seasons", "Fantasia on a Theme by Thomas Tallis", "Enigma Variations", "Water Music", "Brandenburg Concertos", "Concerto de Aranjuez", "GYmnopedies", "Moonlight Sonata" and "Bolero".
"Yesterday", "Satisfaction", "Every Step You Take", "The Girl from Ipanema", "Windmills of Your Mind", "With a Little Help from My Friends" (Joe Cocker version), "Baby Can I Hold You", "Lady in Red", "The Final Countdown", "American Pie", "Bohemian Rhapsody", "I Left My Heart in San Francisco", "New York, New York", "Begin the Beguine", "Annie´s Song", "God Save the Queen", "The Internationale" , "Happy Birthday to You", "You´ll Never Walk Alone" and "Auld Lang Syne".
That´s all for now folks.
Nominated by Mr Polly