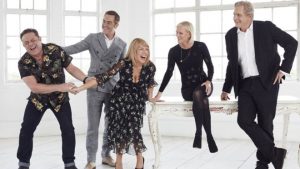 Cold Feet. The most banal shyte to currently smear liquid diarrhoea on the TV screen.
I really would love to yank the syrup from the stupid grinning turnip of that Oirish cuntbag James Nesbitt, hoof him in the beanbags with my knee and finally push him over into some hot, sticky dogshit.
Wow, what a cathartic.
Nominated by Paul Maskingback