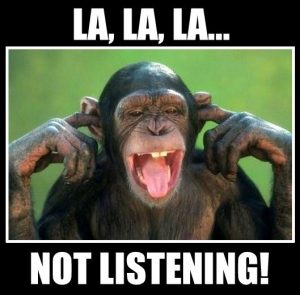 Following on from Mike's recent cunting of Party Politics and Cunt's Mate Cunt's cunting of the Daily Mail, I think Online Echo Chambers are severely overdue for the same treatment. You only have to look at below the line comments on sites like Guardian Online to see all the retarded opinions supported by so-called "facts" gleaned from daft, cuntish, leftwing conspiracy theory sites like The Canary and Left Foot Forward – and the more these sites endlessly recycle and repeat such unchallenged "facts" among themselves, the more the left accepts it all as "truth" and it becomes gospel.
And it's no better on the right either. It's a given that people who read the Daily Mail are cunts and those who actually believe what they read in it need their fucking heads examined, but to see Mail Online's BTL comments confidently referencing "facts" they freely admit they've picked up from Breitbart or Guido Fawkes (hilariously regarding these sites as impartial and politically neutral) is absolute fucking insanity.
Half the problem is the ubiquitous conflation of Reportage and Opinion – the none too bright evidently don't understand the difference and lack the intellect to read between the lines. But the other part of the problem is the fact that so many people now get their "news" from the internet. While the plurality of online opinion ought to be a benefit, in reality the opposite happens because so many people simply seek out "news sites" which pander to their own existing political prejudices. Truth is the loser, cuntitude is the winner.
Online echo chambers only serve to spread ignorance and dumb down political debate even further. Cunts who repeat without question the crap they read on The Canary or Left Foot Forward, Breitbart or Guido are narrow-minded, ignorant, weapons-grade cunts who choose to believe the world is a certain way instead of bothering to find out whether it really is or not. And then they seek out like-minded cunts online who won't challenge their sad, deranged opinions because they share the same cranky worldview. Isn't this is exactly what the cunts on Spivey's site do too? These fucktards should get fucking educated and understand that the world is far more complicated than their lazy, cuntish, binary tribalism would have us believe.
Free speech and all that, but the really depressing thing is how many previously amusing and informative blogs and websites have now deteriorated into uninformed far left or far right echo chambers.
Nominated by Fred West.