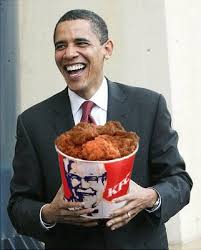 Just got some from my revolting armpit of an office and what do I see on the news websites? Deep joy – Trump has taken a massive shit all over the absurd rule which sought to give young ILLEGAL IMMIGRANTS the right to stay in the US and a path to citizenship which they don't deserve and should not have. YES!
And guess who has crawled out from under his rock to flap his lips about something which no longer has anything to do with him? That's right – that massive, ocean going, industrial strength cunt Hussein Obama.
Two things:
1. Round up all the illegal cunts and invite them to leave peacefully and of their own accord within 24 hours. If they don't send them back home in a body bag.
2. Someone please tell that cunt Obummer to shut the fuck up. You had your turn you utter turd, now fuck off out of it. Cunt!
Nominated by Imitation Yank