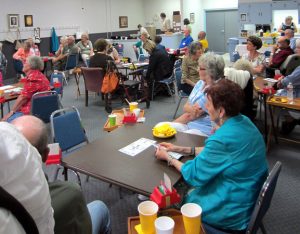 Seems there's a new breed of cunt in town that I came across while enjoying a quiet game of bridge this week with the Womens Institute – a delicate little bunch of geriatric snowflakes.
As the room became crowded and more tables were required to be set up, one 'gentleman' suggested I 'got off my arse and did some work' so given that I'd already done most of the work that morning and many many mornings before, I felt bound to tell him to fuck off.
Shock! Horror! The little old ladies went into apoplectic shock at the use of such vile language! Never in all their considerably long lives had this word ever been uttered in their esteemed and delicate presence.
The 'gentleman' in question then threatened to 'punch my lights out!' Apparently, this language was perfectly acceptable.
Naturally, in true snowflake style, this was entirely my fault. Perhaps it's a 'normal for Norfolk' thing? Maybe they were experiencing their second childhood and it's proof that snowflakes come in all ages?
Either way, they can still fuck off…
Nominated by Dioclese