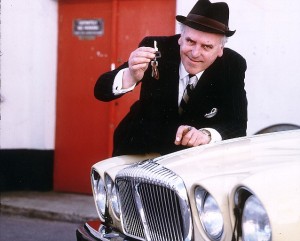 * * * * WE HAVE A WINNER! * * * *
Congratulations to Entopy who predicted the demise of George Cole – best known as Arthur Daley in Minder. If you haven't read his autobiography The World Was My Lobster you should do.
Despite being both a cockney and also in the RAF he wasn't a complete cunt.
So well played, Entopy. Your prize – his and hers matching bathrobes – are in the post.
So the slate has been wiped clean and everyone gets to pick a new 'dead cunt walking' as we move on to The Dead Pool 22.
Here's the rules :
1. Nominate who you think is next on the way out.
You can have a maximum of five cunts each. Leave names in the Comments.
2. You win if your Cunt dies first.
Then the slate is wiped clean and we start again. Of course, you can always be a cunt and steal someone else's dead cunt candidate from the last Dead Pool.
Any cunt who tries to cheat by nominating the World's Oldest Man or Woman is a cunt and will be ignored. Any anonymous cunt who can't be bothered to make up a name for themselves will also be ignored. Oh, and the usual "Our Blog Our Rules" thing applies.