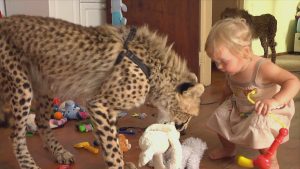 I would like to nominate people who keep 'Exotic' pets.
It appears that some guy name of Dan Brandon was asphyxiated by one of his 10, yes 10 snakes he kept in his bedroom along with 12 Tarantulas. On the night in question his Mam said she heard a thud in his bedroom but just assumed he had knocked something over. By the time they found him it was too late. What's more at the inquest the coroner concluded that the death was caused as a result of contact with the snake but that he had no reason to suspect it was because of aggression or confrontation but if anything a show of affection! Affection. Affecttion!! This is a fucking snake not a fucking kitty kat.
It appears to me that there are three cunts in this sorry tale. No1 and biggest cunt is obviously Dan who chose to keep these fucking deadly creatures in his bedroom so I don't think he's got much to complain about when one decides to do what it's fucking here on Earth to do.
No2 are his Ma and Da for even contemplating the notion of letting the thick cunt bring them in to the house in the first place. What in fucks name were they thinking. Imagine living there. You'd be scared fucking shitless to open a cupboard door or even take a dump lest some slithering reptile jumps out or decides to latch on to your fucking nutsack. Fuck me!
No3 has got to be the fucking coroner. To suggest that a snake somehow is capable of showing affection makes the mind boggle. I don't ever recall old Davey Attenborough in the jungle with a twenty foot python making it roll over while he tickled its fucking tummy or seeing a King Cobra striking out only to stop short and say 'just kidding'. No I'm sorry. Sad as this whole affair is there is no other conclusion to be drawn except that people who keep such beasts are indeed Cunts.
Nominated by Kendo Nag