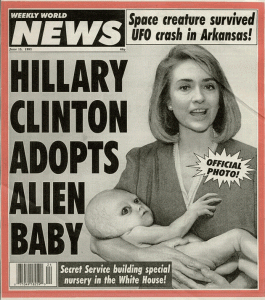 'We're a' doomed, doomed a tell ye'. Sounds about right, at least according to our alarmist newspapers.
They've had a good run over the past few months, battering us relentlessly around the head with relentless doom and gloom about Covid. Still it goes on. 'Plan for the worst', wails The Mirror. 'It's back to panic stations!' screeches The Mail.
They've positively relished it, but Covid's become a bit of a broken record now as far as working up a sense of alarm is concerned. Our senses have become dulled, so now they've got to find other things in their attempts to scare us shitless. Let's have a little look;
* 'Prepare for winter of discontent'; The Gloomiad
* 'UK energy crisis to drive up cost of living'; The i
* 'We'll meat again: we're set to run out of pork, lamb, chicken and turkey in just
days'; The Daily Star
* 'Energy firms will be left to collapse'; The Times
* 'Asteroid extinction event next month: Adonis blames Brexit'; The Daily Yell
Okay, you've got me; I made the last one up. But you get the drift. It's eco-crisis, it's housing crisis, it's transport crisis, it's NHS crisis. Now it's shortage of this looms, shortage of that likely. It's starting to sound like during the war. Couldn't get this, couldn't get that, had to make do with the other…
Well talking of the war, we could do with a bit of the old Dunkirk spirit from the papers now if you ask me. Where's good old Winnie and Dame Vera when you need them? They wouldn't have stood for this grinding pessimism from the papers then, and they wouldn't now.
Well fuck the despondent miserabilist cunts and all who sail in them:The sun's out (It's gonna rain! – DA), the family's well (They're aliens from planet Zog – DA), Villa won 3-0 on Saturday (will get relegated and go bankrupt – DA), and I'm off for a pint (Pub has closed and turned into flats – DA)
Nominated by: Ron Knee
---
And on the subject of End of the World hype, here's this from Sick of it
A cunting for the never ending CRISIS.
Turn on the news and you can be sure one word will be thrown out and that is Crisis. What is with our media, we are constantly in crisis.
The Covid crisis had many sub crisis events, lack of PPE, shortage of beds, shortage of ventilators, Care Homes and so on.
Buried beneath this has been the climate crisis, it seems that doomsday gets closer everyday, 2050, 2040, 2030, next week the end of the world will be Christmas Day 2021. The brings us onto the next crisis, No Fucking Turkey, oh no maybe try a different Christmas Day meal.
Crisis of shortage of lorry drivers, ffs, as long as essentials keep getting through it's not a crisis, but wait the Crisis of escalating gas prices has produced a crisis of not enough CO2 which gives a crisis of shortages of food.
And let's not forget the Afghan crisis and the Channel crisis, it's no wonder so many people have mental health issues, which itself is a crisis because of crisis of the NHS backlog caused by Covid crisis
We are truly fucked, the never ending Crisis is indeed a CUNT.
I am going for lie down.
---
And a word on panic buying cunts, from Gutstick Japseye
Emergency cunting for the stupid cunts who are at it again, this time it's petrol.
Thanks to the crescendo of media sensationalist reporting of shortages, the fucking mouth breathers have rushed out and have begun to empty every petrol station in Britain.
Although there are genuine problems, there is definitely a degree of political skulduggery, as it is easy to paint these issues as Brexit related, and the incompetence of the Tory government.
Yes, there are elements of truth on both accounts, but there are wider factors at play. There are nearly a million jobs available, all of various disciplines and abilities, that need filling and what do the liberal left want? Foreign workers, who are now excluded from the equation because of Brexit. What about the millions of unemployed Britons?
Surely they should be first in line for work, but they seem happy to be at home on benefits, and the left are happy to keep them there.
Winter of discontent? We've had a few years already, and worse it's going to get.
Classic example of fearmongering.
——————————————————————————————————-
and this from Jeezum Priest
So, after seeing the news last night about fuel shortages, I popped in to Tesco at 0530 when I should have been sleeping!
I spoke to a very nice tanker driver who was rather informative and told me that the boats carrying fuel are arriving daily at Plymouth, the two depots in Plymouth are extremely well stocked and there is no shortage of drivers.
His only concern was news articles misleading the public. He finished by explaining that it is only BP who have issues. Back to bed….
Just thought you would like this FB post.
---
And yet more panic buying hysteria, this time from DCI Gene Cunt 
Fuel Panic Buyers.
A "Me first, then me and I'll have what's left" cunting for this bunch of selfish spunk-stains.
You fucking myopic, odious cunts. And the one's that gave us dirty looks and muttering as we 'jumped' the queue to fill the ambulance up?
I hope you have a MI and the truck coming to you runs out of diesel. But dreams never come true.
Thank fuck this generation wasn't around in 19fucking40.