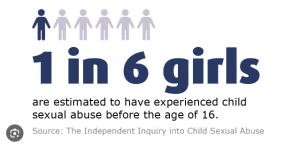 I've been following the trial concerning the Maya Louise Chappell case and it's got me thinking – is child abuse more common now than it used to be?
The first such case I remember is the Baby P case, and part of the reason why it was so shocking is because you rarely heard about that sort of thing back then. Sure, Victoria Climbie was killed years before but aside from that very few incidents of that nature cropped up in the news – or at least, that's how it seemed to my 10 year old brain.
Aside from Daniel Pelka and Keanu Williams I don't remember many cases from my teenage years either. Nowadays though it feels like every other month a story breaks about a poor child who died as a result of abuse in the home.
I know the pandemic has exacerbated things but even then it was no secret that services were incompetent and overstretched beforehand, so it can't just be that surely? What do you all think – is it more common now or is it just reported more?
Regardless of the answer it seems to be happening far too frequently as it is, and we're definitely failing when it comes to tackling it.
Link to Statista's research: Statista
Nominated by: OpinionatedCunt