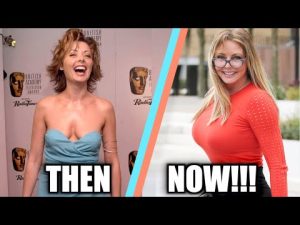 Carol has many assets, some of which I would like to strip with both hands. She has a brilliant mathematical mind and has filled many a wank bank for years.
All those positives apart her recent vomit inducing venture into virtue signalling is as laughable as it is emetic. A mathematical "genius" who has made a living shilling for loan sharks. After Tony B Liar legalised advertising by these scum suckers she didn't see a huge problem developing, she saw an opportunity.
Vorderman then spent years assisting the separation of desperate and/or stupid people from their money and their homes with usury interest rates, in collaborating with these bastards. All done in order to line her and their amply full pockets.
Did her huge intellect not prod the last relic of her minuscule conscience when seeing interest rates in triple and quadruple digits advertised on daytime TV?
Seriously she expects us to believe that she has had a damascene conversion brought on by the government sinking nearly as low as her?
Go jiggle your ampleness on ice or eat some fucking bugs if you need a career revival and stop with the self righteous bull shit. You spent years demonstrating your ability to go low enough to limbo dance under a snakes bollocks while wearing a top hat.
We remain unconvinced by your recent application for sainthood.
Nominated by: fatjon
Another helping of Miss big fake tits below by Pontius Cuntus.
Carol Vorderman Is A Cunt Aint She
All the gushing over this saggy titted trollop by the usual suspects. Alan Carr and that other bender Joe Lycett telling her how strong she is for sticking to her guns on the Government.
BBC Radio Wales fucked her off for breaking impartiality rules. Well hopefully the BBC will tell that big eared twat Linicunt to fuck off as well.
Now don't get me wrong about the shower of shit we have in charge of the country but I dread to think what it is going to be like under Kweer Starmer. Why do celebrities all think they know what is right for the country, and why are they all leftie wankers.
The old Dr Who, Dame Kelly Rugmuncher Holmes, the presenter of Drag Race, fuck me i don't think there is a straight one amongst them. anyway have a read below.