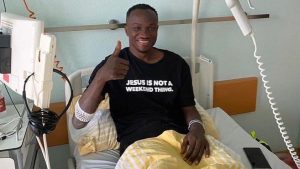 (Get your best crusty sock ready for the 11am nom – Day Admin)
Yesterday (11th November) a footballer named Raphael Dwamena died after collapsing on the pitch.
This, of course, is extremely sad. However, what struck me was the fact that he had been explicitly told by doctors to retire from playing because of his heart condition, yet refused to do so.
He even collapsed previously in 2021, and even THAT wasn't enough of a wake up call to get him to quit.
Because he made the selfish decision to keep going, his parents are now left without a son. RIP to the lad but, as cruel as it sounds, he only has himself to blame.
Nominated by: OpinionatedCunt