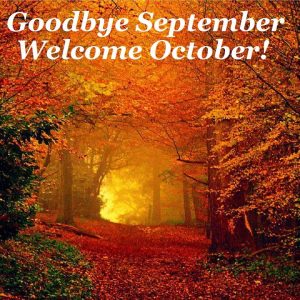 The Month of October is a cunt.
Not only do the nights draw in and the clocks go back; kids go mental on sugar and additives for Halloween.
It is also the month of the party conferences. Wall to wall bullshit as a general election draws ever closer. Outlandish promises will be made by insincere politicians. Policies which the public knows are never going to be implemented. 'We will stop open door immigration' they will say. 'We will end the crazy policy of giving aid to India.' 'We will review Net Zero.' 'We will get tough on benefits scroungers.' 'We will guarantee no further lockdowns or mask mandates.' "We will lower personal taxation.' 'Vote for us or that Kweer bloke will get in.' 'Vote for us because Ed Davy is a nice man.'
It was in October 1066 that the Frenchies won at Hastings. It was in October 1957 that the Windscale fire heralded the age of atomic disasters. It was in October 1972 that Parliament enacted the European Communities Act which led us into the EC (later the EU). It was in October 1938 that Hitler annexed the Sudetenland. And worst of all, It was in October 1926 that Jimmy Savile was born.
My advice to cunters is to batten down the metaphorical hatches. If the past is anything to go by we are in for one helluva ride…
Nominated by : Twenty Thousand Cunts Under the Sea