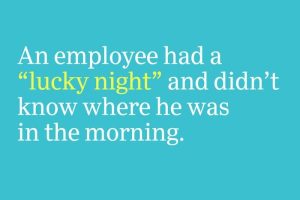 My brother just died.
I'm trapped in Ukraine.
I've just got a new job.
The dole will sanction me.
All above I've had.
If your running a business you need to be reliable.
Your customers judge you on it.
If you have employees you expect them to turn up.
Don't think that's asking too much.
Today I'm home , I should be doing a removal .
Luckily my customer is happy to postpone till tomorrow.
Why?
The bloke who was due to be my labourer has been stuck in Ukraine!
Too late to find cover ,
The silly cunt.
I notice when people are due to be payed they're never stuck in Ukraine?
Family never dies on payday?
Funny that.
Maybe on payday my fucking goldfish will die?
Or get stuck in Ukraine?
See how the fuckers like that.
Link by C.A.
Nominated by Miserable northern cunt.