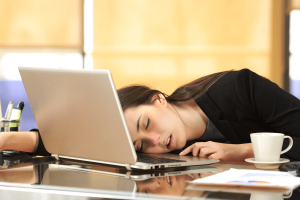 This utterly, utterly gutless, cowardly government announced yesterday (6th September) that their review of sickness benefit provision has now been put on hold until after the next general election, probably in 2025.
The official reason for the delay is the complicated consultation work involved, changes to existing regulations and training of health accessors among many other obfuscations.
The current spend on sickness benefits will cost the taxpayer £26 billion this year alone, which is £6 billion more than before the pandemic in real terms, according to the Institute of Fiscal Studies.
The government's own Office for Budget Responsibility, calculates that 1 in 8 people of working age will be claiming sickness benefit by 2027 at a mind-blowing cost of £77 billion in real terms.
According to stats, there are at least 2.5m on long-term sick, and this will rise over the coming years with the inclusion of mental health issues.
The government are keen to crack down on "suspect" claimants but are too nervous to upset intuitions such as Sense, along with financial backers of the party.
Tory backbenches admit that in all likelihood Labour will become the next government, and therefore it seems pointless implementing a crackdown if its going to be overturned by a more sympathetic Labour party.
But the real issue here is a kick in the balls yet again for the taxpayer who go to work, do a day's graft, come home knackered and then find in their pay slip deductions for income tax and NICs, some of which is handed over to the feckless cunt over the road who has never done a day's work but knows how to play the system and is laughing at you!
It is also unfair on the legitimate cases where people are truly sick/incapacitated and are keen to work but for whatever reason cannot. But at the same time can barely manage on the sickness benefits they currently receive. If the government could find some balls and weed out the scumbags and save a few billion some of that could go to these guys who are in desperate need.
But typically the government equivocate even though this problem has been know for years. All too late now though, and Labour just can't wait to plant some more money trees for the Taxpayer to keep topped up!
MSN Link. (Link fixed by our resident benefits cheat, Night Admin – NA)
Nominated by : Technocunt