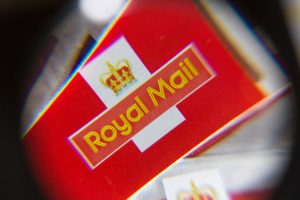 I nominated these useless fucking shitstains a few months ago with regards a massive 15% increase in the price of a 1st class stamp (from 95p to £1.10)
Well guess what, these clueless fuckers have done it again by announcing a 14% increase in 1st Ass Stamps as of 2nd October. Therefore it will cost £1.25 to send a fucking letter to some cunt compared to a few months ago when it cost less than a quid.
The justification? Because the Royal is a loss-making business with letter deliveries still falling to record lows as people go digital. Therefore the geniuses at RM come up with the fab idea of ramping up prices to see if that will entice customers to use their services again!
The CEO of Royal Mail, Simon Thompson, earns a basic wedge of around £500k and a pension set at 13.5% of his basic salary. He will also receive productivity bonuses, which I presume means he'll get sweet fuck all!
Proof positive that being a useless incompetent twat who's idea of boosting a failing business is upping prices to customers, reaps massive financial rewards!
Nominated by Technocunt.