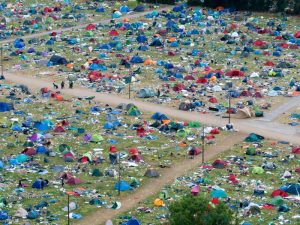 Attached is a drone pic of the aftermath of the Leeds Festival. Litter, tents and general shit left behind.
Left behind by the same woke lefty cunts who support Greta, Jeremy, Net Zero and all the other trendy shite.
Tickets start at around £100 up tp £300. You can 'Eco Camp' Perhaps that is what abandoning tents is? Who knows.
Who but middle class trendy wankers can afford this?
Nominated by Cuntstable Cuntbubble.