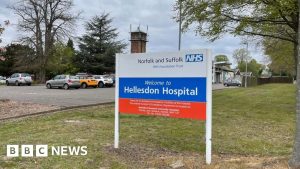 From the article:
"A critical report into how a mental health trust mismanaged its mortality figures was edited to remove criticism of its leadership, the BBC has found."
So, let me get this straight: not only did hundreds of patients die unnecessarily due to poor management, but said management also coerced the 'independent' auditors into whitewashing their role in said deaths? Fuck off you self-absorbed, self-preserving cunts. For once, just for once it would be nice to see somebody from 'ar anychess' take responsibility when something goes wrong instead of trying to blame anyone and everything but themselves.
Yes, I know the Tories haven't helped, but that really isn't any excuse.
Nominated by opinionated cunt.