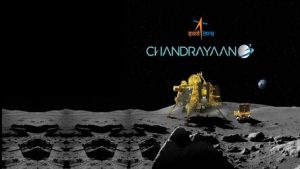 Next time your Mrs tries to touch your heart strings, show her the link at the bottom.
Their first attempt ( kept that quiet, the cunts ) was not successful. Yet, they managed to scrabble up another few gazzilion rupees and had another go.
I'll never, ever put a round coin in a collection tin again, ever.
I'll just keep supporting my little, local, run by two people in their spare time charities.
It begins at home, after all.
Nominated by Jeezum Priest. More below from Captain Magnanimous.
On the train out of Delhi, you go through shanty towns so full of slumdogs and so vast, it takes an hour to pass They still persist in having eight children though, despite barely being able to feed themselves. Lots are starving. Pollution is so bad that when the head-wobblers blow their nose, black snot comes out. Rats run through Sanjay's restaurant. Deepak is having a shit in the street.
And yet, they've just sent a rocket to the Moon. For the love of Krishna, why? How many gazillions of ruppees did that cost, although probably more than the nuclear weapons India's bought. Don't worry about Gando shitting his chicken tikka into the gutter, get Punjabba The Hutt into a spaceship, jaldi, jaldi.
Moreover, why are there so many Poppadom-munchers arriving on the dinghies? Are these Durka-Doughnuts fleeing a war?
What next, an expedition to Mars? Beyond? That'll mean tens of thousands more masala curryfaces arriving by dinghy.